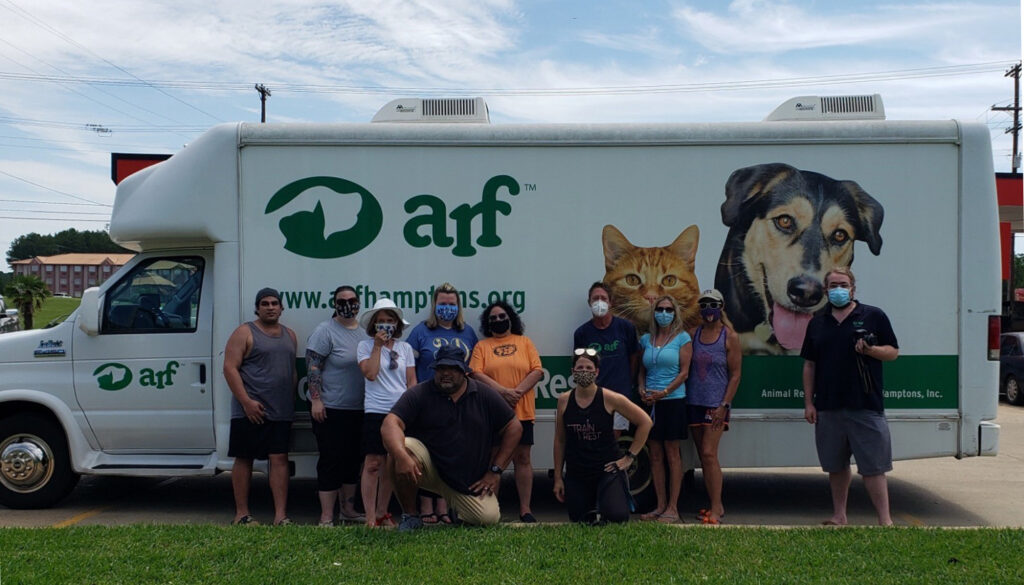 Earlier in the week ARF's Rescue Transport Team returned safely from Louisiana after a plea for help from the area animal shelters that were overflowing and needed assistance after Hurricane Laura. ARF partnered with three Louisiana based rescue organizations, The Natchitoches Humane Society, Sabine Humane Society and Natchitoches Hope for Paws, to help 16 beautiful dogs begin the next step of their lives as they search for their forever homes and a new beginning. We thank their staff and volunteers for their southern hospitality, and also thank our local rescue partners Bidawee and Kent Animal Shelter.
All animals are currently being examined by our veterinarians and should be available for adoption in the coming weeks. Please keep an eye on our website for their availability on our "View Our Pets" pages.
Friday September 4, 2020
Hurricane Laura recently wreaked havoc in Louisiana, and the area animal shelters are overflowing and need assistance. ARF's Rescue Transport Team is preparing to hit the road to help. Our team will travel south this holiday weekend to bring dogs back to Eastern Long Island for adoption, so that these shelters can in turn help more animals in their communities.

ARF has a long tradition of helping in the wake of natural disasters, but adopters are the ones who make it possible for us to rescue.