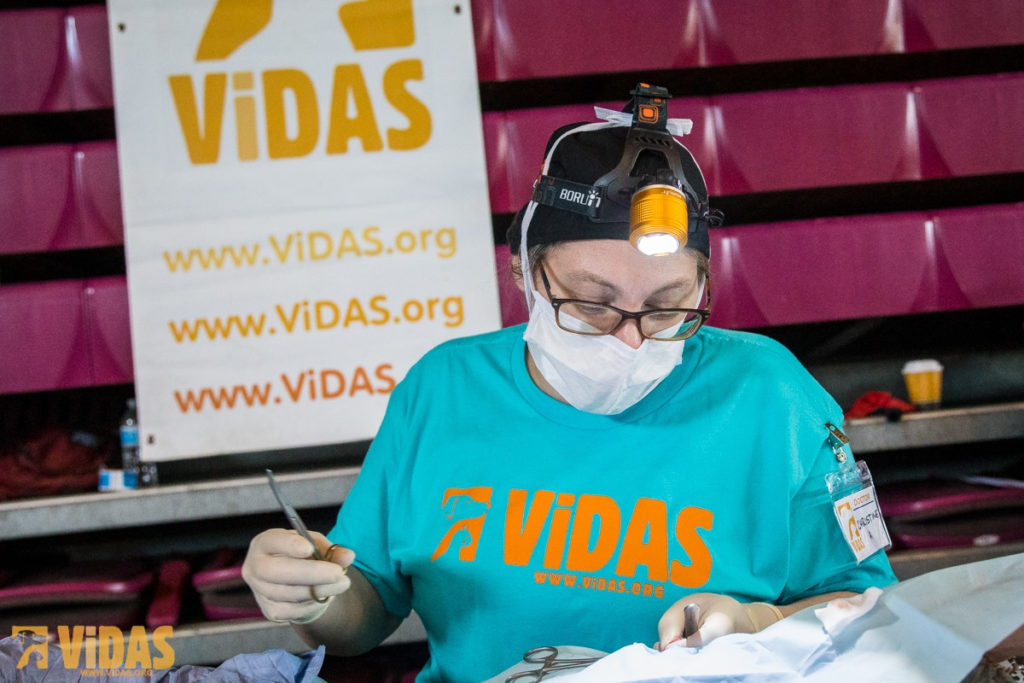 ARF's Medical Director, Dr. Christine Asaro just returned home from a volunteer mission in Ponce, Puerto Rico. Working with the non-profit organization ViDAS, this recent Spayathon took place from November 2 to November 7, and resulted in 3,021 cats and dogs safely spayed/neutered and vaccinated. This was Dr. Asaro's second trip to Puerto Rico to help ViDAS, who assembles teams of veterinarians, vet technicians, vet students, and animal–loving volunteers to travel internationally and provide free spay and neuter services for dogs and cats. "It was a pleasure to be a part of the Spayathon event and to work along- side such dedicated individuals," said Dr. Asaro. Her first trip was back in February 2019.
ARF has had a commitment to helping homeless animals on Puerto Rico for over a decade, and shortly after the devastation of Hurricane Maria in the Fall of 2017, ARF headed to Puerto Rico for two rescue missions which brought more than 200 animals to safety on Long Island to the Adoption Center in Wainscott. Since Hurricane Maria, pet overpopulation has become an increasing problem and there have been concerns that public health will decline with more dogs and cats contracting rabies on the island.
The Spayathon for Puerto Rico is a coalition of 26 organizations that have been brought together by the Humane Society of the United States to champion an island-wide spay and neuter campaign in Puerto Rico. As a collective group, they have already spayed and neutered 34,334 dogs and cats through five free, high-quality, high-volume spay and neuter clinics held between June 2018 and November 2019.
We are happy to announce that the Spayathon for Puerto Rico has been extended! The Government of Puerto Rico has granted HSUS six additional Spayathon rounds which will extend this amazing initiative into the year 2021.
Photo: Dr. Christine Asaro performing surgery during the most recent round of the Spayathon for Puerto Rico. Photo courtesy of ViDAS.