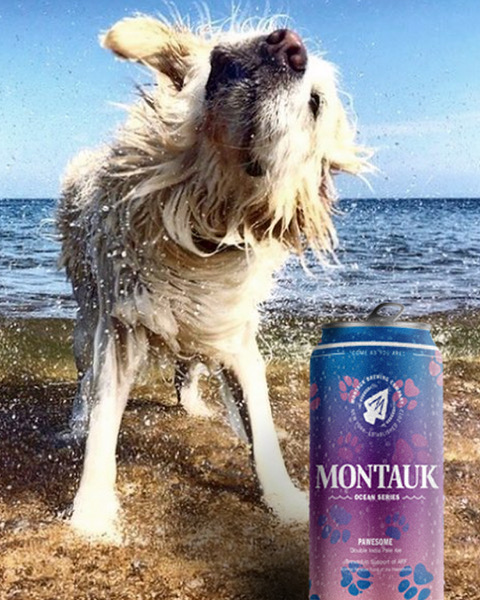 We are excited to announce the upcoming release of "Pawesome" from the Montauk Brewing Company!
On October 14, the Montauk Brewing Company will release a special Ocean Series Brews for a Cause, with a portion of proceeds benefitting the ARF animals.
The "Pawesome" IPA is 7% ABV and is brewed with Triumph, Idaho 7 and Citra hops. 
Check back for details about a small release party at the brewery on October 14.
Photo courtesy of Montauk Brewing Company.