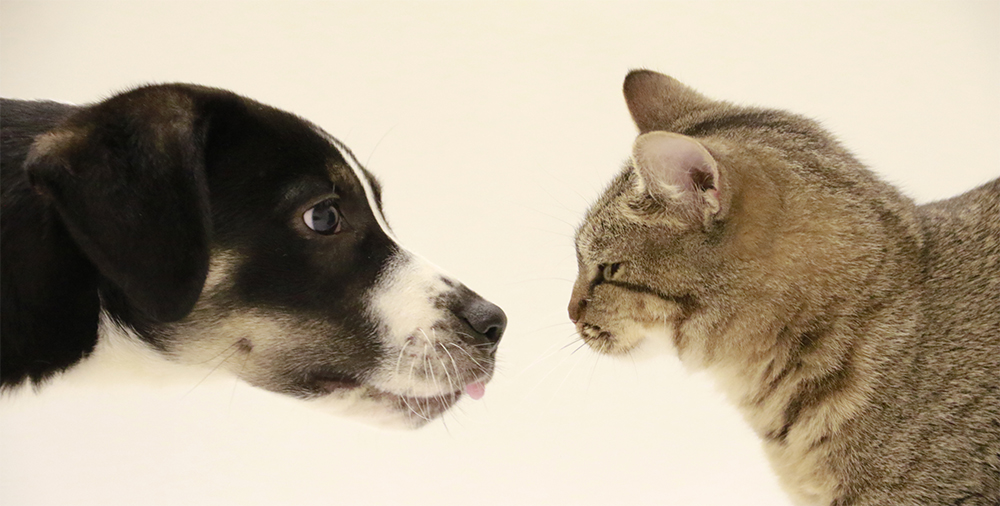 During this unprecedented crisis ARF believes we have a civic responsibility to protect our employees and community from COVID-19 and reduce burden on hospitals and healthcare providers.
ARF has resumed adoptions by appointment ONLY (as of May 12, 2020) and we are reviewing applications in the order they were received.
The Adoption Center, however, remains CLOSED to the public and all volunteer activities are still suspended. Until then, please know that our animals are receiving excellent care, and we are committed that their daily lives are not impacted by the pandemic.
Our greatest need at the moment is for monetary donations. Please help ensure that ARF remains strong and ready to help once this crisis passes. CLICK HERE TO DONATE
FAQs
How can I help?
Keep ARF strong by making a one-time donation or consider a monthly donation to help care for our cats and dogs.
Fundraise for ARF. Set up a virtual fundraiser for ARF's cats and dogs by calling on your friends and family. Your fundraising page can be customized to tell your personal story, and why ARF is important to you during this challenging time. You can also set up a fundraiser on Facebook.
Do you need fosters?
We have had an overwhelming response of support to foster our animals and we currently have more names than animals that we can send out. If you'd like to be put on a waiting list for future opportunities, please send an inquiry email to jake@arfhamptons.org.
Do you need volunteers?
As much as we value our volunteers, ARF's program is currently suspended until after the pandemic. We need to do our part and have limited the amount of people at the adoption center to only essential personnel. Please check back with us later in the spring about new opportunities.
Do you need supplies?
ARF is always in need of supplies. Please visit our Amazon Wist List to see what is needed. Unfortunately at this time, for the safely of everyone we are unable to accept donations of towels and supplies in person at the adoption center. If possible please hold on to these items until a later date when we will resume normal activities. Thank you for thinking of the animals.
If you have further questions please email info@arfhamptons.org.
COVID-19 Guidance on the Health and Safety of Pets
With over 4 million confirmed cases of COVID-19 worldwide in humans, it is important to note that there are still no confirmed cases of the virus being spread from pets to humans; however, there have been reported cases of the virus being spread from people to their pets.
The biggest responsibility we have for the well-being of our pets at this time is to have a plan in place for their care should we become ill. We should self-isolate from our pets just as we would other members of our household if we become ill with COVID-19.
Pet owners who live alone should designate a friend or family member to care for pets should they become ill. This also means having at least two weeks of your pet's food and medication on-hand, as well as the contact information for your pet's veterinarian, in the event you need to self-isolate or seek care outside your home.
Even if you are hospitalized, the safest, most comfortable place for our pet is our home, which is why it is important to make a plan now and to share that plan with friends and family.
Washing our hands, before and after handling your pets, is important for their health and ours, whether or not someone in our household is positive for COVID-19.
Additionally, to protect our pets, they should follow the same guidelines we do when going out in public:
Outdoors, pets should be kept at least 6 feet from other people and other animals.
This means we should avoid dog parks and other places where people and pets gather off-leash.
Cats should be kept indoors to prevent them from interacting with other pets or people.
It is important to remember that these precautions are not permanent, but they are important now in order to keep our pets and community safe and healthy.
It is equally important to seek out the best and most up-to-date scientific information on COVID-19 available. For more information, visit the Centers for Disease Control and Prevention cdc.gov/healthypets and the American Veterinary Medical Association avma.org.
Photo by Dell Cullum