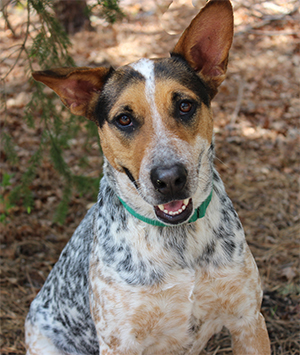 ARF was recently contacted by our rescue partner, Jennifer Brooks of Second Chance Rescue, and alerted to the plight of a fellow animal rescue organization in need in Nassau, Bahamas. Chella Phillips, the head of The Voiceless Dogs of Nassau, as well as over 100 dogs that she has rescued from the streets, are being forced off the property where they live. ARF is now working to aid The Voiceless Dogs and has been able to transfer 18 dogs from Nassau to our adoption center. Some of these dogs have already been fortunate enough to find their forever homes.
The streets of Nassau are a rough place for dogs. While the local street dogs are often called potcake or "pawtcake" dogs, because of their tendency to eke out meals from half-finished pots of rice and peas left out for them, this is no puppy paradise. Sadly, these dogs are often the focus of human persecution, as well as kindness. They are viewed as pests by some, and regularly beaten, poisoned and killed with relative impunity. Life for a potcake dog is a constant struggle to find food, clean water and safety.
The commitment of our staff, donors, volunteers, and adopters makes it possible for us to say "yes," when we receive these urgent calls for help. Having all of ARF's potcakes adopted will be a true happy ending, allowing ARF to provide a temporary refuge to another group of animals abandoned by their community.
Photo: Thelma is just one of the Bahama rescue dogs available for adoption.