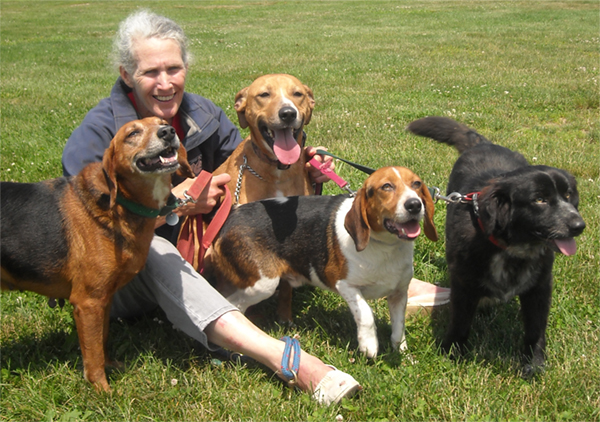 This year's Bow Wow Meow Ball @home will be held on Saturday, August 14th and will honor Patsy Topping with ARF's Lifetime Achievement Award for her rescue and transport efforts in South Carolina. Over the years, Patsy has saved thousands of dogs, and cats too, from certain euthanasia, and nothing would bring her more joy than to see her rescue dogs with their forever families.
If you adopted a dog from South Carolina anytime between 2007 and 2016, we want to hear from you!
Please email us at info@arfhamptons.org to be part of the celebration. In your email be sure to include:
the name and photo of your ARFan (even if they are no longer with us)
the year of your adoption
their name at ARF (if you remember)
and a bit about them and how they impacted your life
Help us make this dream a reality for Patsy and email us today!
And, join us on August 14th from the comfort of your own home to see the Bow Wow Meow Ball. The program will be streaming online for all to enjoy. Pre-Show at 7 PM and Event Program starts at 7:30 PM.