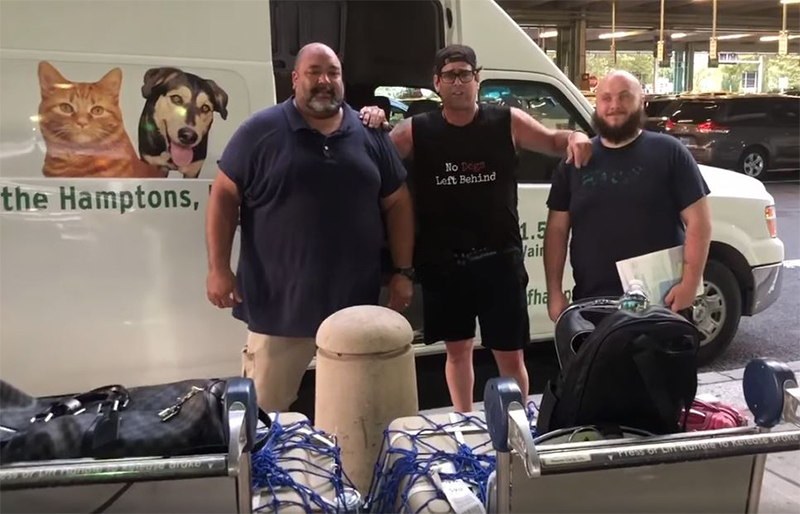 Late last week ARF received a special transport of dogs from China. Thanks to our friends at No Dogs Left Behind and its founder Jeffrey Beri, 10 dogs survived Yulin and are now safe at ARF. These dogs arrived Friday night and are settling in. They need to be medically cleared by our veterinarians before being available for adoption. Thank you to Jeffrey and his team of volunteers for their tireless efforts to help these dogs.
If you are interested in adopting one of these dogs please fill out an adoption inquiry.
ARF actively rescues animals in need locally and nationally wherever there is a need when we have the capacity to help, and we thank our partners for the opportunity to be a part of this effort.
Founder Jeffrey Beri with ARF at JFK Airport. Photo courtesy of No Dogs Left Behind.