The ARF Transport Team is heading down south this weekend to our partners at Fostering Foster Animal Rescue in South Carolina to pick up 30 precious pups and bring them north to find them forever homes. This trip, which will be our 3rd this year, is made possible by The Irving and Phyllis Millstein Foundation for Animal Welfare. These Millstein Rescues, as we like to call them, are expected to arrive at the ARF Adoption Center late Sunday night. Once at ARF, these dogs will all need to be medically cleared by our veterinarians before they will be available for adoption.
Photo Gallery of the Irving and Phyllis Millstein Rescues in 2020
January 23, 2020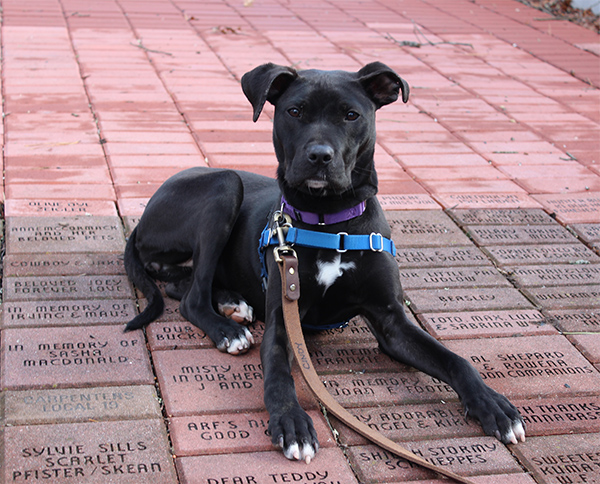 Some estimates put the number of animals euthanized each year in South Carolina at 17,000, or around 25% of cats and dogs entering shelters, but that number would be far higher were it not for organizations like ARF and The Irving and Phyllis Millstein Foundation for Animal Welfare.
In collaboration with our rescue partner Fostering Foster Animal Rescue in Camden, South Carolina – and with vital support from the Millstein Foundation – ARF made 13 rescue trips to South Carolina in 2019 which brought a total 401 cats and dogs to safety and gave them extraordinary medical care and new homes. ARF conducted its first rescue trip of 2020 the weekend of January 4th and 5th, and those animals are already being adopted.
2019 marked the first of a three-year partnership with the Millstein Foundation to provide life-saving support to animals in southern communities where local shelters struggle to care for an overwhelming number of homeless animals. Consider that in 2018, the small shelter in Marlboro County, SC, took in just over 1,000 cats and dogs, but 900 were transferred to rescue groups and shelters like ARF for adoption. Without these efforts, the already staggering number of animals euthanized in South Carolina would be far higher. ARF is a lifeline for animals in these communities and a source of hope for shelter staff and volunteers in South Carolina dedicated to their welfare.
ARF is extremely grateful to The Millstein Foundation for its faith and commitment to our mission.
Avid animal lovers, Irving and Phyllis Millstein were long-standing friends of ARF and ARF adopters. We are proud to be able – with the Foundation's support – to continue their legacy of compassion for animals and their appreciation of the deep joy and love animals bring to our lives. If you adopted a dog from ARF last year, there is a good chance that the Millstein's are part of your family now, too.
Photo above: Millstein rescue, Maya, was adopted in February 2020.
Photo Gallery of the Irving and Phyllis Millstein Rescues in 2019