UPDATE: April 7, 2022
Zeus Finds a Family!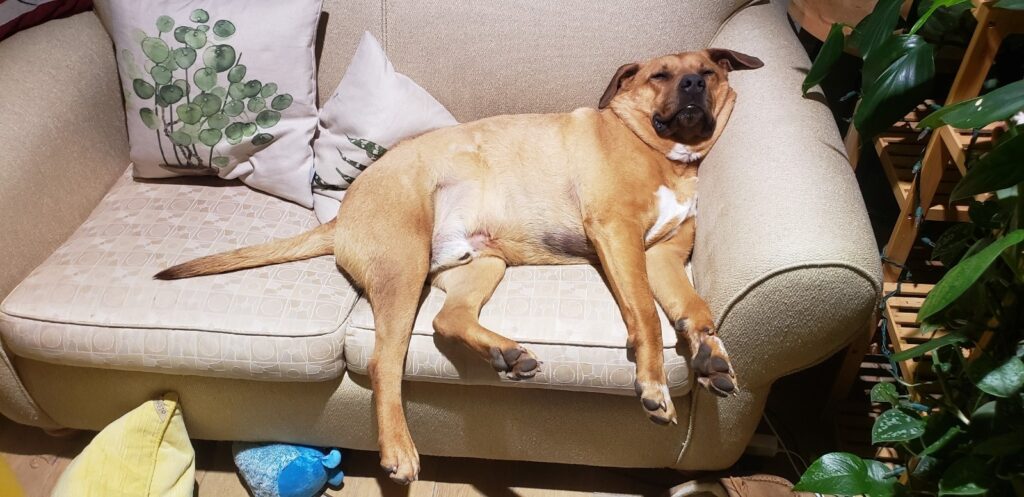 A true hero, Zeus served as a blood donor to save a critically-injured dog. He also spent two years in a university's veterinary technician program, helping prospective vet techs learn how to care for animals. Zeus is now living a life of leisure, and we are thrilled to celebrate his adoption. His family reports that Zeus is doing great. He goes to work every day where he is making puppy friends, and word is that Grandma is already spoiling him rotten with care packages. Zeus is now living the life he deserves!
We are also happy to report that Zeus' transport buddies puppies Vonda and Venmo were also adopted. Buckee and Sassy are patiently waiting to be adopted.
March 16, 2022
Three- year-old Zeus beats the odds and hopes to find a home for the first time in the Hamptons!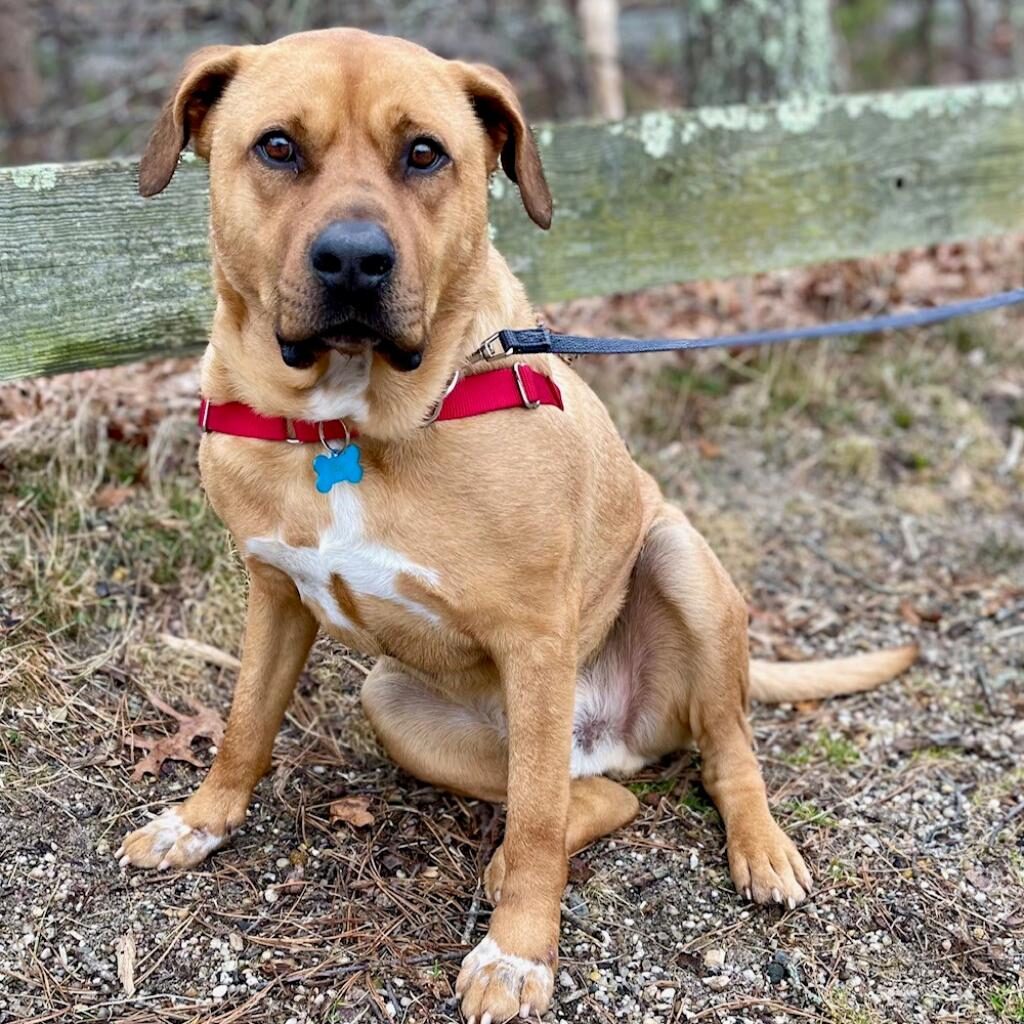 ARF announces the arrival of three dogs and two puppies last night to the East Hampton Airport, including a very special three-year-old Mastiff mix Zeus. Every animal ARF rescues has a story connected deeply to the place it was born. Zeus escaped euthanasia in a Louisiana shelter, but then spent two years in a local university's veterinary technician program.
By all accounts Zeus was patient and affectionate with the students, but apart from spending a few holiday breaks in a student's home, he lived a solitary life in the school's kennel. After almost two years living at the university, a student found a local rescue, the Nachitoches Humane Society (NHS), who agreed to take Zeus and help him find the home he truly deserved. His best chance for adoption in this rural region with more abandoned animals that adopters meant that NHS would work to transport Zeus to the northeast.
For all his trials, Zeus had two more challenges to overcome.
Two days before Zeus' release into NHS custody, another dog would need his help. Mama Marmalade, a young dog that had come into the university for a routine procedure, was clinging to life when an accident caused her to lose a life-threatening amount of blood. Zeus's blood type was a match, and he saved her life.
Once safe at the NHS Happy Tails facility, the search began for a shelter in a new community where Zeus would have the best chance at finding a home. However, the shelter learned that Zeus was positive for heartworm, and he would not be able to make the trip to out of state until he received treatment. NHS had reached out to ARF, whose transport team travelled to Louisiana following the destruction wrought by category 4 Hurricane Laura during the height of the COVID-19 pandemic before vaccines were available. With support from donors like the Irving and Phyllis Millstein Foundation for Animal Welfare, ARF agreed to underwrite Zeus heartworm treatment.
After months of treatment and almost a year of coordination, Zeus took his first trip in a plane with ARF's partner and friend, Four-Legged Fliers, as the next step to finding home, and was joined by Happy Tails rescues Buckee (3-yr-old lab/cur mix) and Sassy (2-yr-old lab mix) with puppies Vonda and Venmo (both 4-month-old terrier mixes).
Once medically cleared by ARF's veterinarians Zeus and his friends will be available for adoption. Please consider opening your home and sharing your life with this four-legged hero and his friends. They have spent lifetimes looking for you! Fill out an adoption application here.
Thank you to Four-Legged Fliers pilots Charles Canavan and Jan Brentjens, and special thanks to Eric Lemonides.