Pet Food Pantry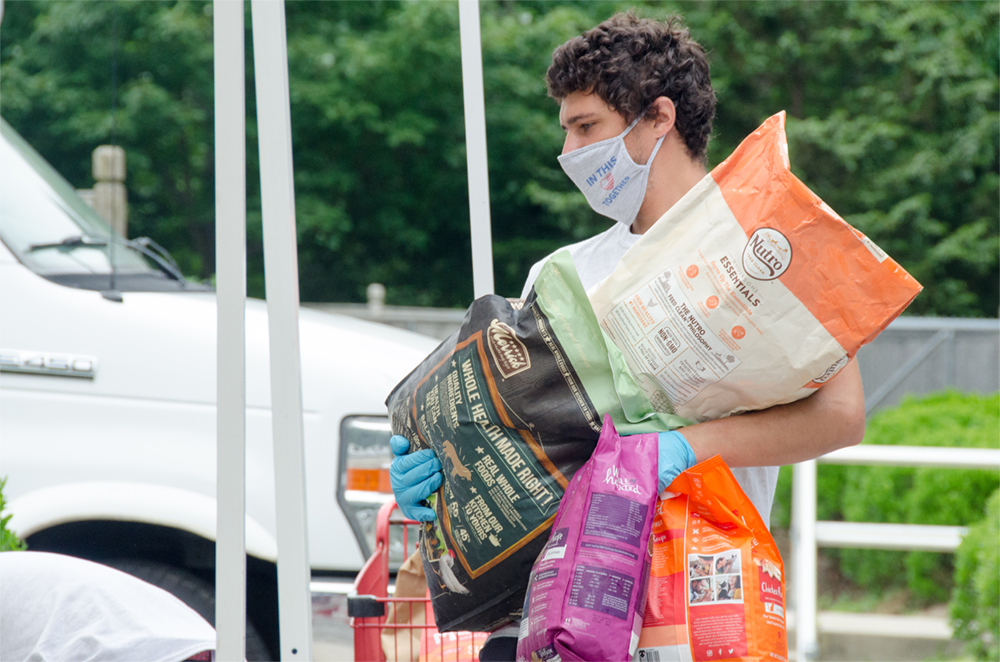 ARF has created a Pet Food Pantry to assist families with pets in need in our community. Pets are an integral part of the family unit, especially in times of crisis and ARF is committed to providing cat and dog food to those who need it.
The COVID-19 pandemic has created a growing demand for such assistance. With unemployment at an all-time high and local families unsure of the future, ARF realizes that feeding the family pet(s) could easily become a financial burden for many. In an effort to keep pets in their homes ARF will offer free pet food through a monthly, drive-through pet food pantry at the ARF Adoption Center.
ARF will hold its next pet food drive on Saturday, November 21, from 12 – 3 PM at the ARF Adoption Center, 124 Daniels Hole Road, East Hampton. Only unopened food and treats for cats* and dogs (dry and wet) and treats will be accepted. Pet food drop off dates will be held monthly throughout the fall. ARF friends and supporters, as well as other community members are encouraged to donate to their neighbors that are less fortunate.
Families in need are encouraged to pick up from the Pet Food Pantry at the ARF Adoption Center. Please email Jake Kommer at jake@arfhamptons.org to arrange for a pick up time. Pick up will available for any member of the local community, while supplies last. Recipients will only be asked how many cats and dogs are in the household in order to supply enough food until the next distribution date.
Social distancing will be observed, and we request visitors to ARF stay in their cars and wear masks whether dropping off or picking up food.
For more information please contact Jake Kommer at jake@arfhamptons.org.
*Cat food is greatly needed.