arfITECTURE
arf I T E C T U R E [arf-i-tek-cher] noun: A creative collaboration of artists, architects, and builders to create one-of-a-kind dog houses for auction to benefit ARF's rescue and adoption efforts in conjunction with the Bow Wow Meow Ball.
ABOUT:
arf I T E C T U R E was conceived by local 14-year-old Luke Louchheim, combining his love of architecture with his desire to help the cats and dogs at the Animal Rescue Fund of the Hamptons (ARF). Luke's family has adopted two ARFans, Buttercup and Sam.
THE DESIGNERS, ARCHITECTS & BUILDERS: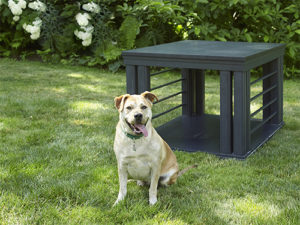 Consoling the Pup
by Steven Gambrel in collaboration with New Day Woodwork, Inc. and Lido Stone Works
The classically inspired console serves as a secluded refuge for time alone, a timeless temple that every dog deserves.
K9 Zen x Tutto Pavilion
by Donna Karan and Gabby Karan de Felice in collaboration with Bonetti/Kozerski Architecture and Men at Work Construction
This shady/breezy dog Pavilion provides a variety of inside/outside spaces to enjoy. A shady spot under the structure, a breeze-way to curl up in, and a perch on the roof from which to survey the world. Constructed in natural cedar, shou sugi ban (charred cedar) and white oak.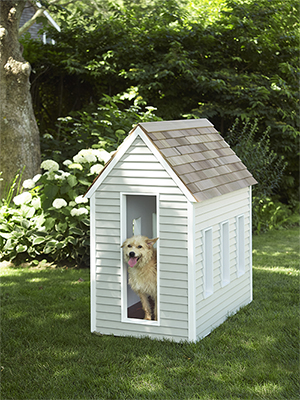 by Robert Wilson in collaboration with Blaze Makoid Architecture and Artisan Construction Associates
The idea behind dog house was to use an iconic classical American clapboard house. Americans have always had as a root simplicity of form and materials. Jackson Pollock painted with house paint. Abraham Lincoln was born in a log cabin. Robert Wilson always loved the saying "it is as simple as apple pie".
THE HOUSES IN MORE DETAIL
no images were found
SPECIAL THANKS TO:
Amagansett Building Materials and Florence Building Materials, as well as Tria Giovan for photographing the structures.
2018 arfITECTURE HOUSES: