Designer Show House
SAVE THE DATE:
SATURDAY, MAY 23, 2020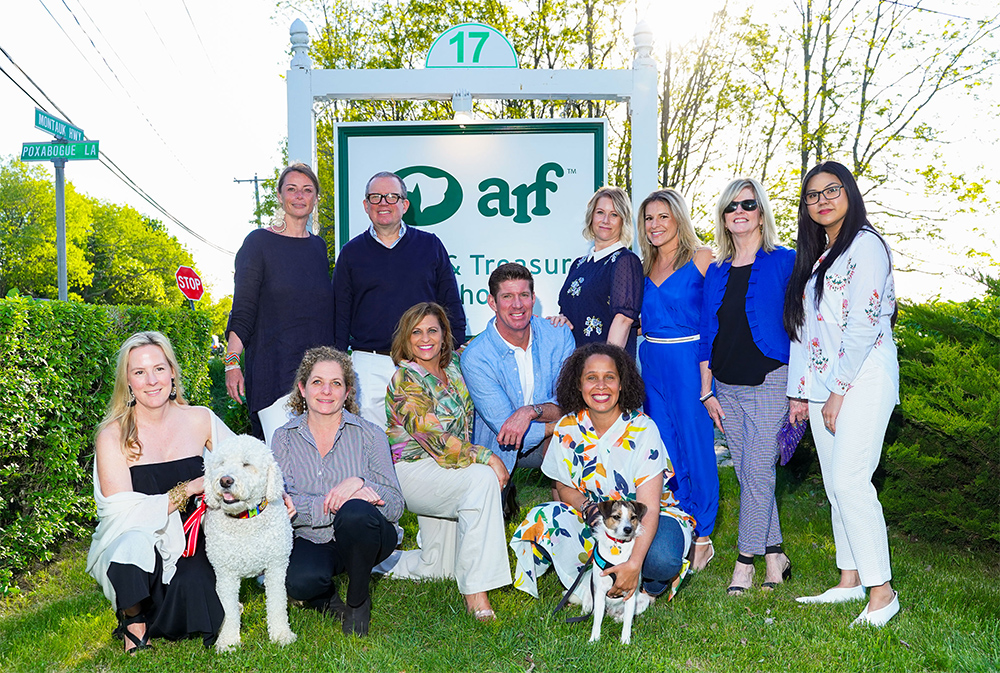 2019 Designers: Allison Babcock, Cristina Peffer, Anastasia Casale, Alex Papachristidis, Linda Silich, Michael Murray, Leslie Marshall, Laura Maresca-Sanatore, Diana Heather, Patricia McGrath, Raein Rocca
On Saturday, May 25, 2019 ARF kicked off the summer season with its annual Designer Show House & Sale at the ARF Thrift Shop in Sagaponack, chaired by Gordon H. Hoppe, Summer Louchheim, and Alex Papachristidis. The shop was transformed into seven rooms and one outdoor space styled by some of New York's most illustrious interior decorators. Each room incorporated ARF Thrift Shop items as well as pieces donated from the designers own collections and vendors. Guests sipped cocktails and perused the specially designed rooms, which ranged from an "Animal Kingdom" to a "Refined Rustic" barn. Guests enjoyed wine donated by Kontokosta Winery, and hors d'oeuvres by Fig & Pig as they mingled and shopped among the themed rooms. Thank you to everyone who helped make this event a success, especially the designers, Allison Babcock and Cristina Peffer of Babcock Peffer Design, Groundworks Landscaping, Patricia McGrath Design, Michael Murray of Rachael Ray Home with Tim Croneberger of Halcyon Design LLC and Robin Theismann, Alex Papachristidis Interiors, Roller Rabbit, Laura Sanatore of LMS Design LLC, and Anastasia Casale of Sag Harbor Florist. A special thank you to Kontokosta Winery, Hamptons Cottages & Gardens, The Held Family, Kimora Lee Simmons and Room & Board.
2019 Photos by Sean Zanni/Patrick McMullan via Getty Images