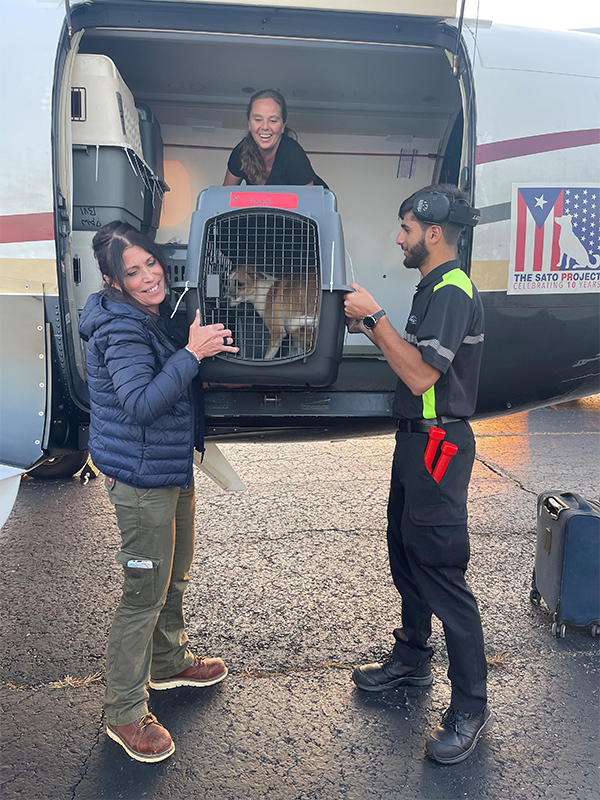 Back in 2019 Hurricane Dorian devastated the Bahamas, and recovery has been very slow. With limited travel due to the pandemic and unemployment still at an all-time high on the island, – the future of the island dogs – or "Bahamian Potcakes" as they are known – looked very grim.
Earlier this week, Wings of Rescue brought hope to the island through "Operation Puppy Lift." Fifty-five dogs were flown from the Humane Society of Grand Bahama to partners in Florida and New York. In a wonderful collaboration of multiple shelters, seventeen dogs came to ARF and our friends at Bideawee and Kent Animal Shelter. The dogs range in age from six to ten months old and will need to be medically cleared before being made available for adoption.
Please keep an eye on our "View Our Pets" page on our website.
Allow ARF to say "yes" whenever there is a need for help.
Photos from Operation Puppy Lift on November 9, 2021. Republic Airport, Farmingdale.