Since 1974, ARF has spayed/neutered more than 27,000 cats through the Operation Cat Program.
LEARN HOW YOU CAN HELP
IF YOU FIND KITTENS
Don't move them unless they are in immediate danger.
Is mom with them? She might be out hunting for food. Kittens need to stay with their mom for at least four weeks.
Leave some food nearby and keep an eye on them for 24 hours.
Call ARF at 631-537-0400 (press 2 for Op Cat) so we can help rescue the family and keep them together.
FOSTER A LITTER
Volunteer to foster a full litter of kittens this spring.
We have adult cats who are in need of a foster home now.
Interested in helping? Fill out an application today.
SUPPORT TRAP/NEUTER/RELEASE
More than 27,000 community cats have been spayed/neutered through the ARF Operation Cat Program.
To avoid contributing to the feral cat problem, have your cats spayed/neutered before kitten season.
If you find a community cat who needs to be spayed/neutered, fill out the ARF Trap/Neuter/Release form.
MEET FELIX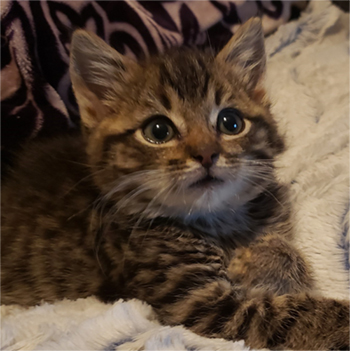 Felix was rescued this winter from the streets of Sag Harbor. Felix has a congenital colon condition, which would be lethal if left untreated. Luckily, he found his way to ARF.
Felix is currently living in a foster home with an ARF staff member, enjoying lots of love and attention – and some extra medical care. 
As soon as he's big enough, Felix will undergo corrective surgery. Felix's surgery is set for later this spring, and once he recovers, he will be ready for his forever home. Felix's surgical and medical costs are covered by the donations made by generous individuals.