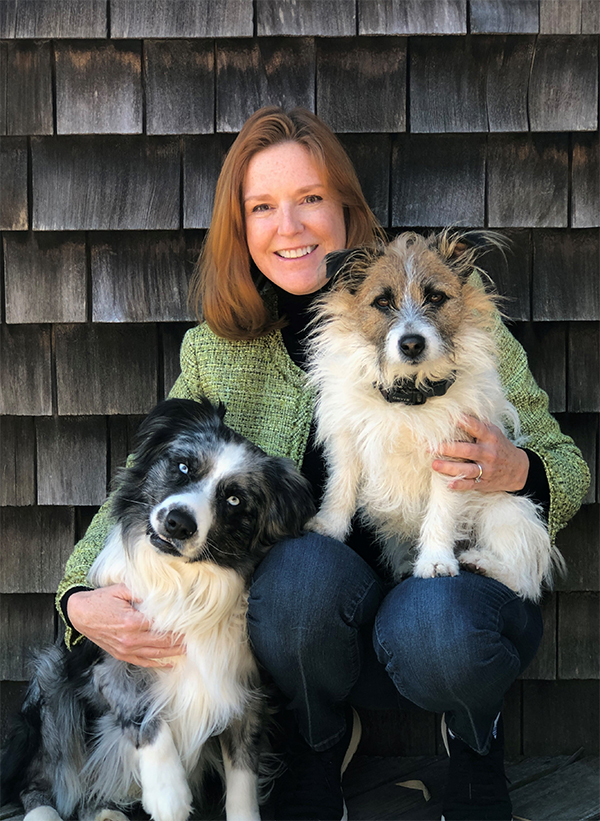 After a national, nine-month search, the Animal Rescue Fund of the Hamptons' Board of Directors is pleased to announce that Kimberly J. Nichols will be joining the organization as CEO and Executive Director. Ms. Nichols will succeed ARF's Scott Howe when he retires in April, in conjunction with the completion of ARF's Forever Home project, a transformation of ARF's campus. Kim will join the organization effective April 10.
In making the announcement, Board President Kathy Rayner stated, "The ARF Board of Directors feels that Kim possesses the perfect combination of experience and values to lead ARF as we re-open our new and renovated campus."
With a lifelong commitment to advocating for those who cannot speak for themselves, Kim Nichols is a seasoned leader with over twenty-five years of experience with nonprofit organizations. She has committed her career to lending a voice to our community's most vulnerable – working in support of organizations that address domestic violence, hospice and community health.
Ms. Nichols most recently worked at Southampton Hospital Foundation, encouraging support for the local hospital, helping to ensure access to quality healthcare in this community. She also spent a decade working for The Retreat, a domestic abuse and violence prevention agency serving all of Suffolk County. In each of her roles, she has brought a love for animals into the equation; whether working to ensure the safety of every member of a family affected by violence and abuse (including the pets who are often the first victims) or gloving up with the Hospice and Home Health nurses in Vermont as they collect barn cats for the biannual spay and neuter program.
Ms. Nichols will oversee all departments at the newly renovated Richard Wells McCabe Welcome Center at ARF's campus in East Hampton and the ARF Thrift & Treasure Shop in Sagaponack. She will be at the forefront of ARF's rescue and adoption programs as well as its important work helping stray cats and its expanded training programs for dogs in the new William P. Rayner Training Center.
"ARF has a stellar reputation, a dedicated and passionate staff, a generous and committed family of donors, and Board leadership that has the courage to take on big issues – all under a mission that is near and dear to my heart," explains Nichols. "It is an honor to join this team, to work with them in support of ARF's work in improving the health, safety, and wellbeing of vulnerable animals."
Kim lives in Southampton with her life partner and a menagerie of companions, including two dogs, two formerly feral cats, and several backyard friends of the feathered and furred variety.
The public can meet Kim at ARF's Grand Re-Opening Celebration at the Adoption Center on Saturday, May 27, at 12 PM.
Photo: Kim with her dogs Otis and Jack.