Adopt a Senior in Honor of Betty White
ARF Honors Betty White with FREE adoptions for senior animals for 100 days!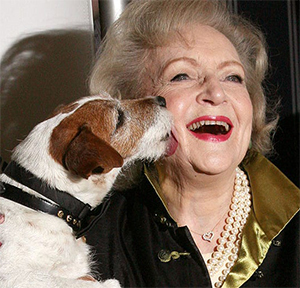 To celebrate the life of this amazing actress, animal lover and advocate on what would have been her 100th birthday, January 17, ARF is honoring Betty White and her legacy by helping the animals that she loved so much for the next 100 days! We can't think of a better way to say thank you to Betty White – for the lifetime of joy and laughter she brought to this world.
Help the animals at ARF by making a donation in Betty White's honor or consider adopting one of our senior pets below and give them the golden years they truly deserve.
Adoption fees have been waived for all ARF animals eight and older through April 24, 2022!
ARF'S GOLDEN CATS AND DOGS